Having a pool in the comfort of your back garden is a bit like stepping out of your home and into a holiday. You can unwind with a drink at the side of the pool, dip your feet in while you sunbathe, or go for a full-on swim.
So how exactly does a pool enclosure stop you from having to maintain and clean your pool area? If your pool was left without some form of cover it would constantly be covered with unwanted debris.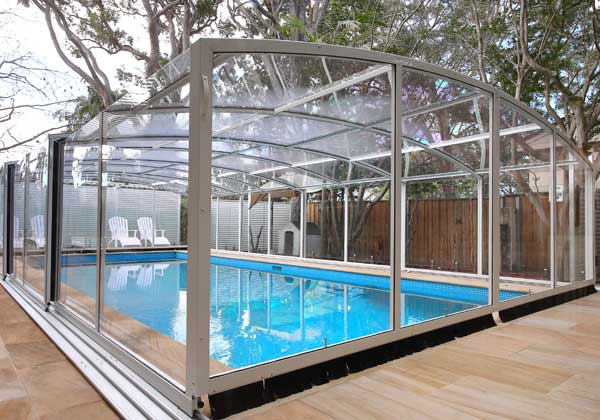 However many pool owners aren't enjoying their pool as much as they should be or to its full potential, why? Because they find themselves stuck maintaining and cleaning it out.
You would find leaves and insects as well as litter that has been blown in from the wind; not really the sort of things you want to be swimming with!
This would mean that before you even got to use your pool you would have to clean it out and you would probably be facing the same task after you got out of the pool. By encasing it in an enclosure you are stopping such unwanted debris from entering your pool area; the only things that get near it are things that you put there.
This means that not only will you be able to enjoy your pool without worrying about having to maintain it but it also means that you can enjoy it all year round.